A Personal Reflection On Anxiety During The Pandemic
Posted at 11:13 • 26 Jan • Jalynn McNeal • News
---
Glimpses of the way life used to be sometimes flash through my mind when I zone out or am paralyzed in anxiety. Those memories were much simpler times that I didn't fully cherish while in those moments. The last Christmas with my grandma who recently passed is one of the most frequent memories I go to.
Doing the 'long goodbye' where it would take us nearly an hour to leave and we hugged everyone there more than once and told everyone we loved them. I always ended up hugging my grandparents more than once and then ended up leaving the house warm with love and a whole Ziploc bag of Christmas cookies at Grandma's loving orders that we take more. That lovely memory of our last Christmas with my grandma is immediately followed in my mind by last year's Christmas in 2019 where I spent Christmas utterly heartbroken and depressed and slightly drunk because she had only died a week prior. My family all thought that it was the worst Christmas on record. It was as if none of us could come up for air to muster the holiday spirit, nor did we really pretend we wanted to entertain the idea. If we had only known we should have been hugging everyone as tight as we could and tried to still have a get together in remembrance to help us all process our grief.
I often zone out to these two memories when my anxiety overwhelms me to a point where I can't process anything else. I start my nervous leg twitch and my body feels like it is bursting energy in every last muscle. It is like my body is trying to push out the things I try to bury all at once. It becomes an uncontrollable shake to a point where it appears that I'm shivering, but it comes paired with my mind running wild and thoughts that I'm unable to calm down. I become a different version of me that questions everything to the extreme degree and I have no filter for the thoughts flowing through my brain.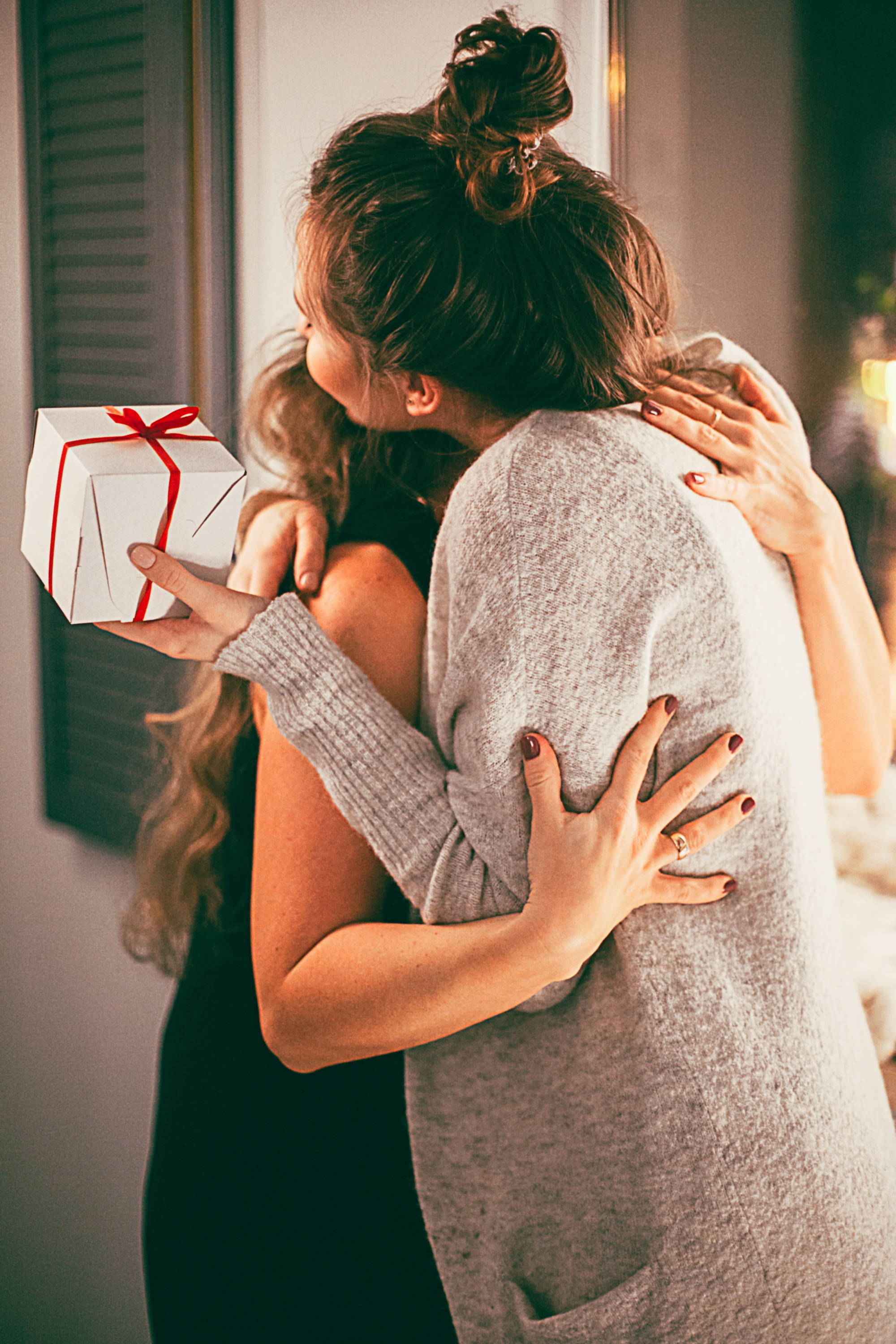 ---
Dealing With Anxiety Today
Oh, if my anxiety back then only knew that it would get worse. It is almost laughable, but the same things that used to spark the instant panic that floods up my body still spark the panic all the same, but now basic human interactions with people that I don't know scare me. Things that used to be easy aren't. Things that used to bring me relief only bring that familiar wave of instant fear that injects into my veins. The list of what keeps me up at night that revolves around the thought of, 'Did I do the right thing? Did I fuck something up? Did I say the wrong thing?' spin so out of control with the addition now of 'Did I wash my hands enough? Did I get COVID-19? Did I accidentally spread it to someone even though I'm careful? Will I ever be able to hug my family like I used to without the fear?' I have to resort to distraction.
Oh, if my anxiety back then only knew that it would get worse.
I tend to need to occupy my mind with other people's stories until I fall asleep with my phone in hand or with the damn thing falling on my face. The anxieties of regular life seem to be a lot and with a normal day job and a side business, and adding in the state of everything in the world right now, sleep can be really hard to come by. Work has me so full of constant anxiety and stress. Sometimes I feel like I can't breathe like I'm struggling to keep my head above water and no matter what I do, I can never get a complete breath and no one cares. I've decided to lean into one of my coping mechanisms of reading and doing something I've always wanted to do and write the stories/poems running around my brain. Maybe someone else can find a bit of joy and relief from the anxiety of their day like I did. If nothing else, it gets the stories I've always wanted to write out into the universe and brings me some sort of peace from the madness.
---
Our Favorite Products For Dealing With Stress
---
Check Out Our Other Blog Posts!
TOP 5 CRYSTALS FOR BEGINNERS
TOP 5 CRYSTALS TO RAISE YOUR VIBRATION
---
---