LET'S TURN UP THE VIBRATIONS!
Posted at 09:30 • 4 July 2019 • Brandon McNeal & Jalynn McNeal • Reviews
---
Thanks for stopping by! We are incredibly excited to give you our first NSD Review. Today's product is the Amethyst variant from the Hemp Wrapped Crystal Necklace Collection. We absolutely love this necklace and the different stones we have to offer. We can't wait to tell you more about our connection to this necklace!
Amethyst holds a special connection to Jalynn as it is her birthstone, but the connection has grown stronger for both of us as we have continued our spiritual journey. We now have several pieces in our collection and we are overjoyed and impressed with this necklace's addition. Amethyst has many amazing benefits including stress relief, raising your vibration, boosting mental focus, reducing headaches, and boosting intuition. With all of these benefits it's easy to see why we enjoy amethyst so much!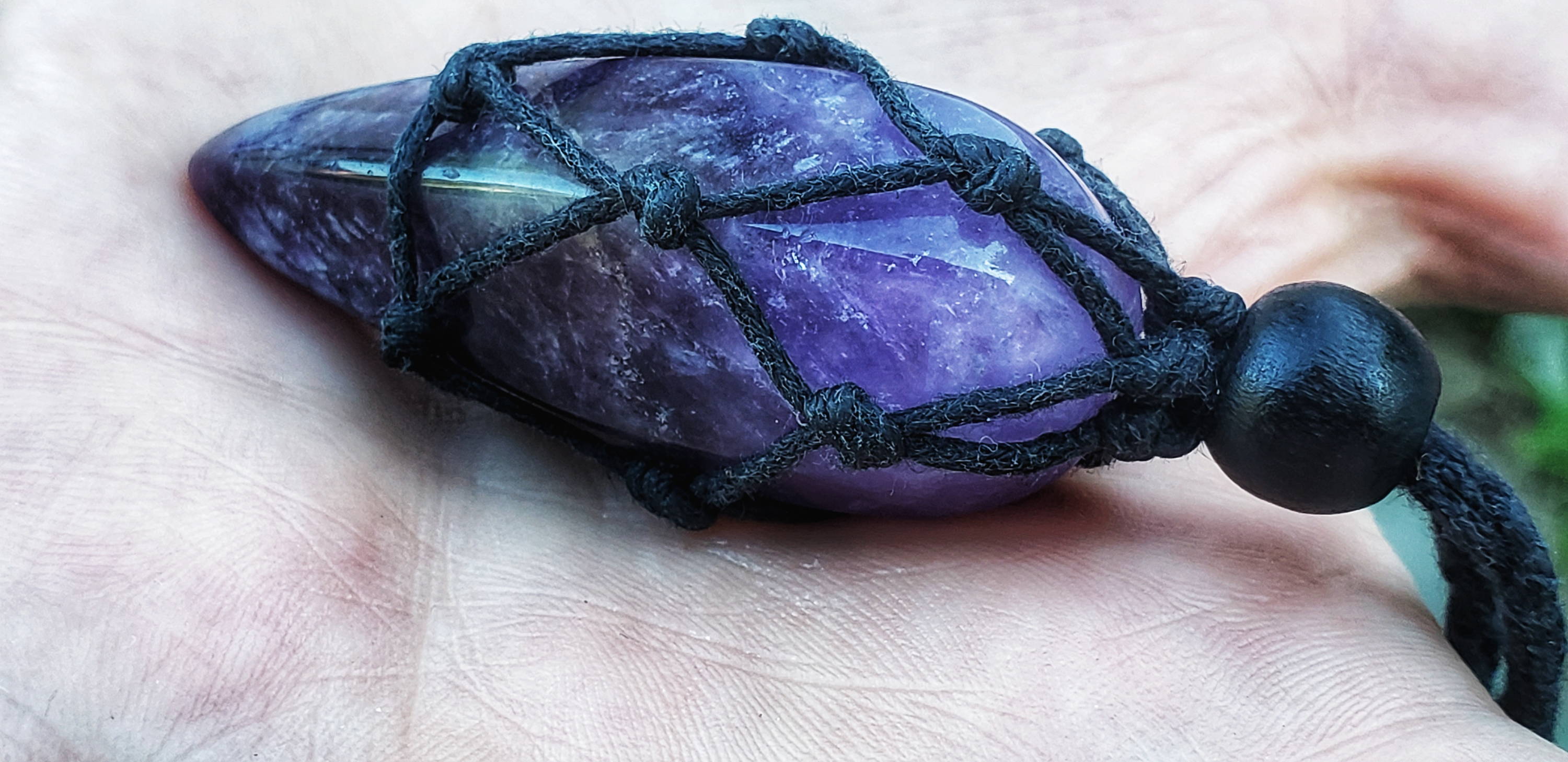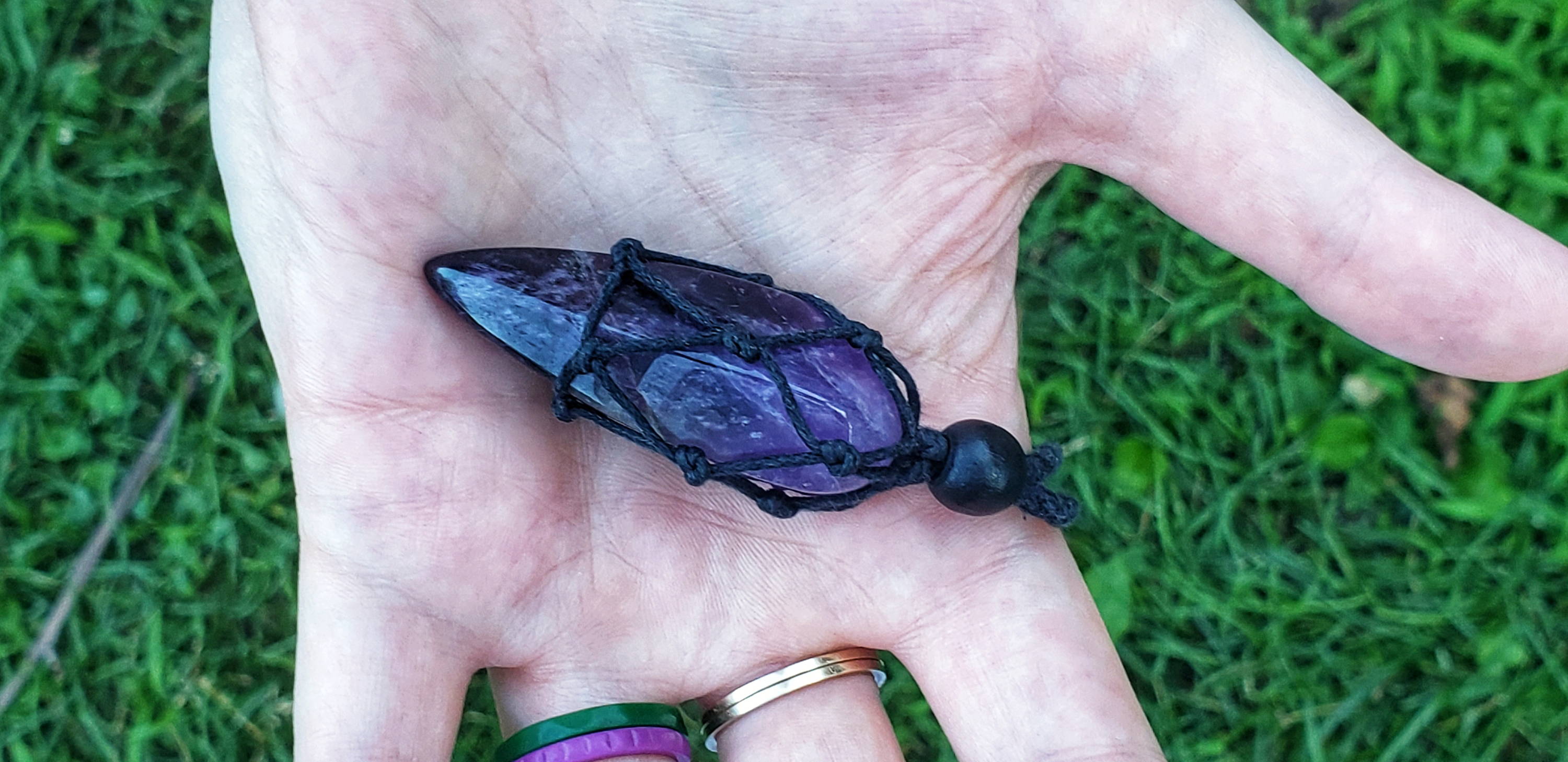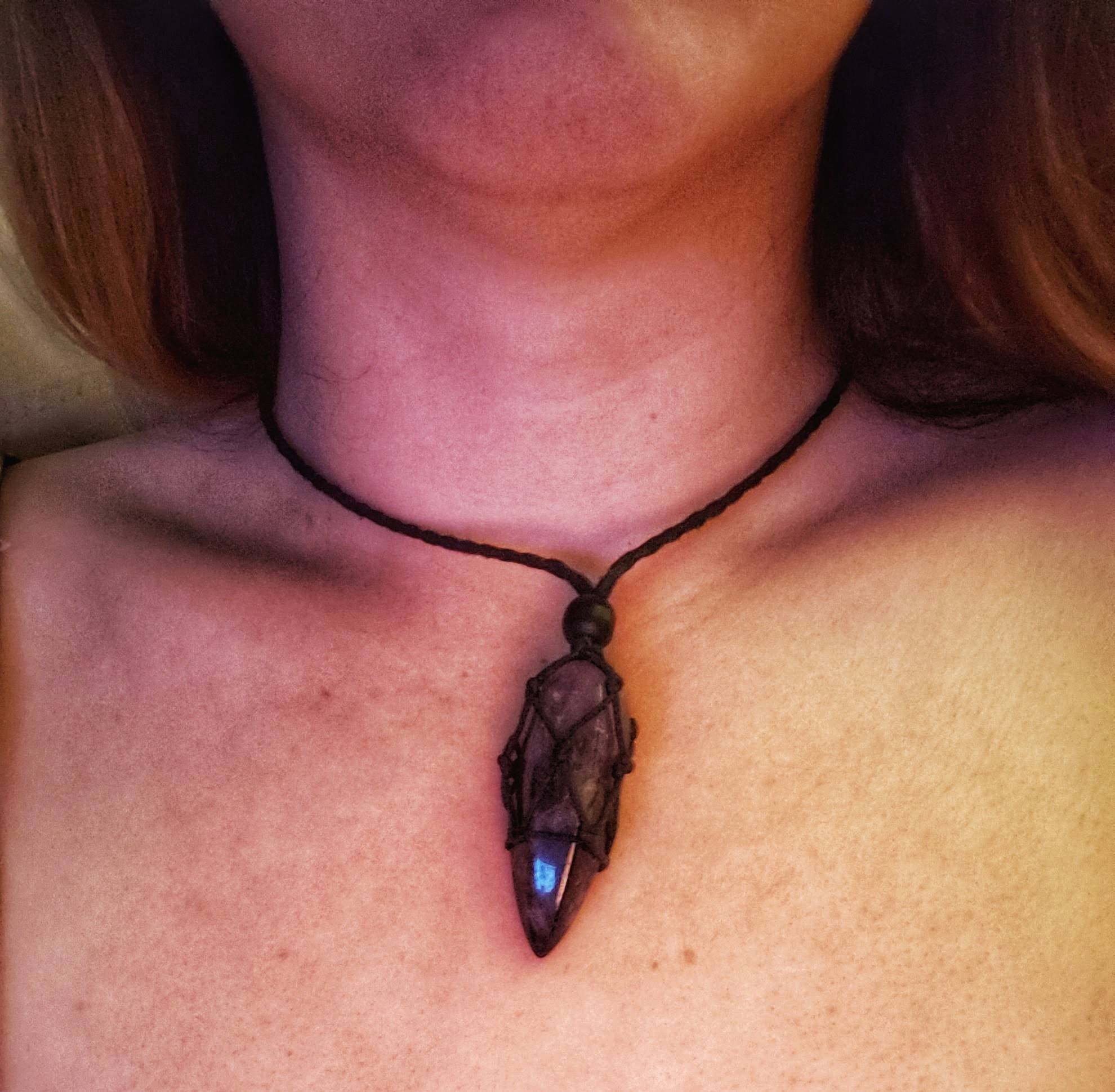 ---
The stone itself is rather large and beautifully cut as well as remarkably easy to take out of the pendant holder, and hold in your hand. The amethyst stone is ruled by the planet Uranus which is part of the reason why it is perceived as calming and can also activate your third eye while lifting your vibration. Holding this stone helps with our anxiety on a daily basis by holding it while meditating. The beaded sliders make it easy to convert this braided cord necklace from a long pendant style to a choker style necklace.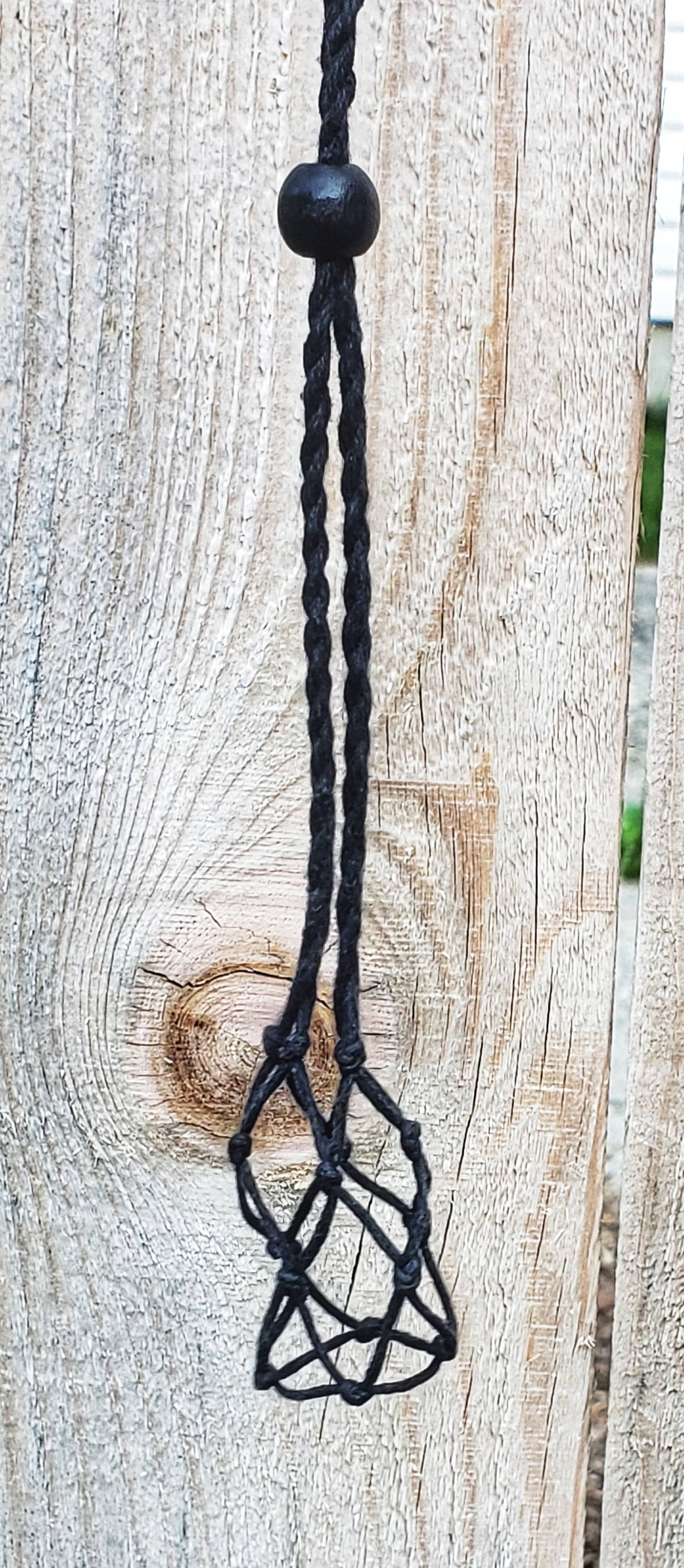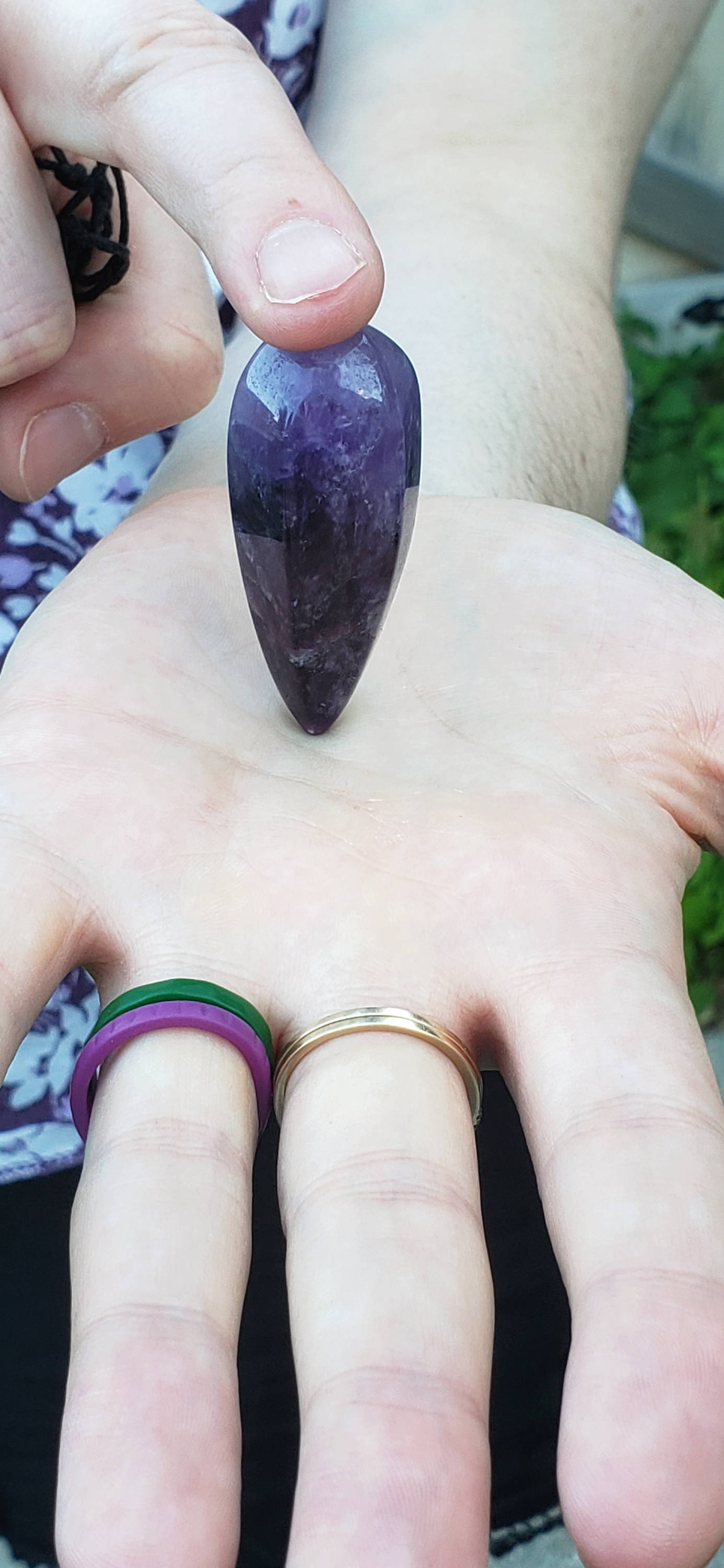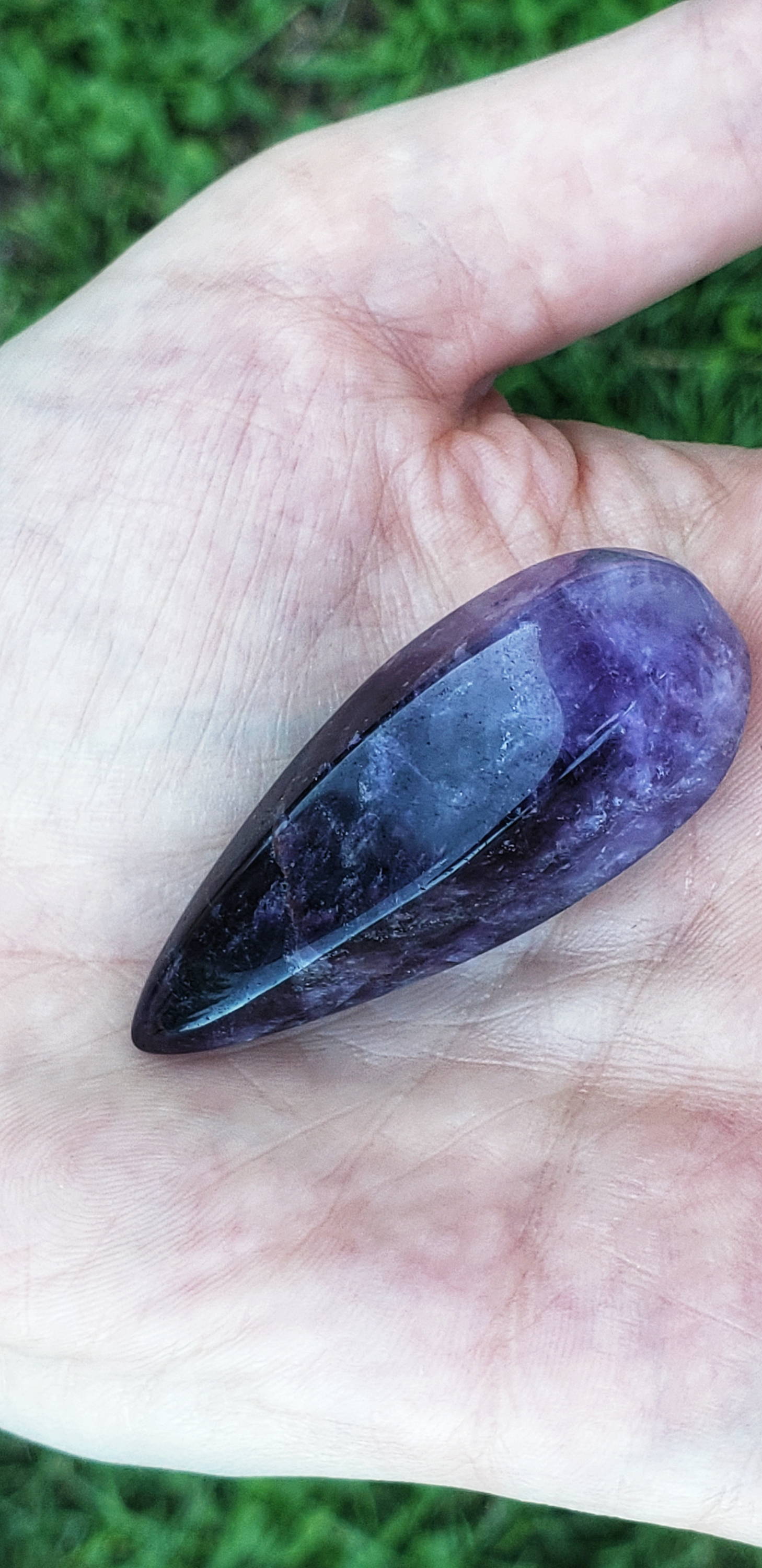 I am connected to the divine within, safe and secure. 
Amethyst mantra to use while meditating
The weight of the stone is not overwhelming and is sturdily built. Each knot is perfectly placed and you can use a variety of stones as a replacement. One of the main benefits that we enjoy this stone for is providing stress relief from anxiety. We often say mantras while holding this stone during meditation. We have provided one of our favorite mantras above that you can use while meditating. This stone often helps us with mental clarity, and improving our decision making, and is also a wonderful stone to place under your pillow when you are having trouble sleeping. Jalynn knows as someone with anxiety that anything and everything that can help you manage it is a welcome tool. That's all for today's review! Thanks for stopping by and check out some of the other stones we have to offer from this collection below.
---
Check out our hemp wrapped collection!
---
---